Outside the weather is beginning to chill, and inside we're preparing for the holidays. 'Tis the season for celebrations, family gatherings, and social events. If you are looking forward to the upcoming parties, it might also be time to prepare a few new looks. At Jean Madeline Aveda Institute, we have your hairstyles covered! Whether it's a family Thanksgiving dinner, or a holiday work party, these hairstyles are sure to garner a few compliments. Practice one or two of your favorites and leave us a comment or send us a pic on Facebook or ​Instagram​ of how it turned out!

1. The Baby Bun

Half up, half down works on almost any length of hair! This season we especially love the baby bun look. It's an up-do that is easy to execute with just a few basic tools.
How to Get the Look
Separate a top layer of hair from the temples back. From there, tie it into a ponytail and craft your favorite bun style. Place the bun low for an elegant style or higher up for a fun, trendy look. Use this guide to achieve this look with almost any type of hair or length!
2. Beach Waves

Classic beach waves look good on almost everyone and as a bonus, they aren't just for summer! Add sparkling clips or barrettes as an easy way to glam up your look and create a wonderful holiday style.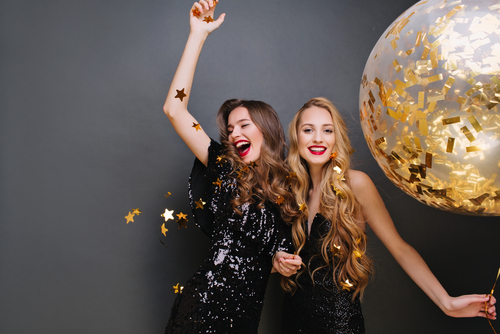 How to Get the Look
Get this style at-home using a curling iron or your curling method of choice. If you are looking to avoid heat, apply a style-prep smoother or mousse while wet, braid loosely, and curl it up. Once the hair is air-dried you can anticipate some gorgeous curls and waves without much effort. If your hair already holds some natural curl, Aveda's "Be Curly Style-Prep" treatment can help prep your hair to get that wavy, textured look.
3. Two-Trick Pony
If you can't stand the thought of hair in your face all night,our enhanced ponytail tip can help achieve an elegant evening look with just a few simple styling techniques.

How to Get the Look
Decide whether the low, high, or mid-ponytail works best for you. Add a little gel for more sleek sophistication and use an extra section of hair to create a wrap-around band. We love Aveda's Smooth Infusion products to keep flyaways to a minimum while maintaining naturally soft hair. 

Check out our list of other top-used products at our student salon. Use some of your favorite clips, bands, or accessories to add dramatic flair and shimmery holiday style!
4. Clean Lines
Set your hair straight with clean parts or sectioned braids for a purely elegant style. A strong middle part is becoming trendier lately, but side parts can look just as sleek.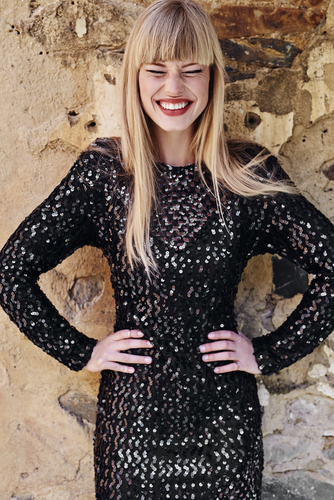 How to Get the Look
Start by parting your hair with one clean line. If you're going sleek and smooth, use some spray to hold your hair in place. Aveda's Firmata Firm Hold has great staying power to keep your look all night long. Add volume with a bouffant bump at the back, or french braid carefully parted sections for a controlled, clean look.
5. Braided Twists
A classic holiday style, braided updos are reminiscent of Swedish Christmas traditions and always garner attention at social events. You're sure to impress with this style. Check out different braid updos for inspiration!
How to Get the Look
Begin by sectioning the hair the face. B sure to start alongside your part line, then go down pulling in other strands like a classic French braid. Section off any remaining hair if you plan to do a low bun or ponytail so they don't get swept up in the braids.
6. Basic Low Bun
You can never go wrong with a low bun! They are versatile for every hair type and lend a sense of old glamour and elegance to any look. Use a sleek part for more refinement or leave some front fringe free for a more carefree visual.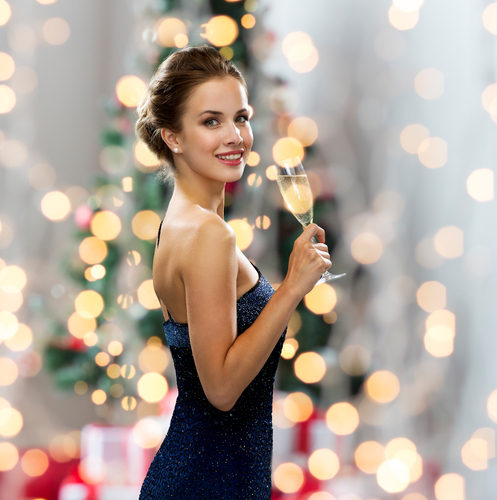 How to Get the Look
Start by styling the front of your crown. If you plan to leave some hair-free, be sure you section it off before you pull the rest back. From here you can style a tight low bun, or a more casual messy-bun. Add accessories for more texture and sparkle to really nail your holiday look.
7. Genie Pony
This hairstyle has become a big trend in recent years thanks to celebrities like Ariana Grande. It's a dramatic way to get sleekness, volume, and an unforgettable silhouette. You can go full ponytail, or even half up. The key is getting your ponytail base right at the top of your head.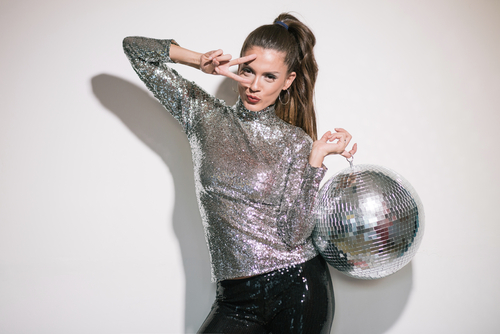 How to Get the Look
Gather the hair you want to pull up and tie it off tightly. If you plan to use extensions, this is an easy look to add them in. Simply apply the extensions to the base of your pony and use your favorite accessory or ribbon to pull everything together.
Get the Look You Want!
This season may bring all its usual stresses but with our help, hopefully you won't have to stress about choosing a hairstyle! If you are already hairstyle-obsessed, check out Jean Madeline Aveda Institute's cosmetology student work on our Instagram (@jeanmadeline). Our cosmetology course trains students in basic hair cutting techniques as well as styling.
If you want to achieve one of these looks this season, leave the styling part to our students and make an reservation with us! Book online or call us at 267.350.8800.
If you tried any of these hairstyles yourself, take a pic and tag us on Instagram. We can't wait to see your seasonal styles!
*All services provided by students supervised by a licensed instructor.